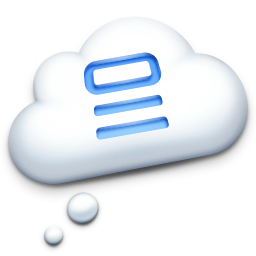 NoteAway Website
Version 1.1.6
February 25th, 2015
[FREE] Featured Addition: Import any file types into NoteAway (by dragging onto the menubar or Dock icons, dragging into the notes list, using the OS X Service, or using the normal import sheet). NoteAway will now display the contents of imported Word, OpenOffice, HTML, and WebArchive files. Importing other file types, such as images (or anything else), will create a new note with the filename as the first line of the note and add the file as an attachment below.
Added option in the Format menu to Remove Note Attachments with shortcut "Control+Command+X" and a toggle to suppress the warning before in the Advanced Preferences.
Added options in the Advanced Preferences to toggle tool tips in the notes list, and toggle the warning before deleting notes.
Improved choosing the proper iCloud library location depending on which version of OS X is being used. If notes exist in multiple internal iCloud locations, the libraries will be merged to the appropriate iCloud location.
Improved loading note list by including attachment names within internal note previews. This should make scrolling smoother, but you may notice a slight lag when scrolling the note list for the first time after upgrading while internal previews are updated.
Tweaked various parts of the interface to fit in better on OS X 10.10 Yosemite.
Fixed a bug where NoteAway would not be able access to Custom Library Locations on OS X 10.10 Yosemite.
Fixed a bug where color pickers in Formatting Bar on OS X 10.10 Yosemite would not work. But they're still a bit buggy, you'll have to select the color twice. I'm very sorry about this and I'll continue to try to find a solution in the future.
Various bug fixes and improvements throughout.
Version 1.1.5
October 17th, 2014
Fully compatible with OS X 10.10 Yosemite, including Dark Mode & iCloud Drive.
[FREE] Featured Addition: Automatic and Manual Library Backups. Your NoteAway Library will be automatically backed up weekly by default, but you can change the frequency in the Library Preferences. You can also backup your library manually at any time with the new menu item (with shortcut Command+Option+B) in the NoteAway menu, as well as in the Library Preferences.
[PRO] Featured Addition: New "Tag Cloud" style token field to browse and select your Tags to search.
Improved Export Note sheet to allow editing filename, and added an option to include Attachments.
Improved Import Notes sheet by adding options to include Finder Tags and Attachments. Also added ability to import Taskpaper files.
Changed name of "Location" Preferences to "Library" Preferences and added new Backup options as mentioned above.
Added all new Advanced Preferences with a variety of new options.
Added Finder Tags to internal note files, with toggle in new Advanced Preferences.
Fixed issues to keep Note Text Field focused in certain situations and added shortcut (Command+Shift+N) to focus Note Text Field.
Various other bug fixes and improvements throughout.
Version 1.1
November 6th, 2013
For new users, NoteAway is now free with a "NoteAway Pro" In-App Purchase for all features. Current users will automatically get all features without having to pay again.
[PRO FEATURE] Added ability to move around popup window and have it stay in place. Optionally remember popup window location between closes.
[PRO FEATURE] Added Full Screen Mode. Now you can read and edit your notes without distraction.
Added new Dock and Menubar icon option. By default, NoteAway will show the Dock icon when active so that you get access to the apps full main menu items in the menubar.
Added floating formatting bar while typing for convenient rich-text editing. Also, added support for Lists and Tables.
Added zoom support in the text area on OS X 10.8 Mountain Lion and greater.
Added ability to import textClippings like any other text file.
Added option to Remember Note Selection between closes.
Added new search options to search for "All Terms" or "Any Terms", also added new Smart Searches for "Has Tags" and "No Tags"
Improved popup resizing, you can drag the left and right sides and bottom to resize the popup. Also, new options to resize text area in the vertical layout, you can now drag the separator.
Improved support for multiple monitor setups, especially on OS X 10.9 Mavericks.
Improved support for writing in non-English languages as well as basic support for Right-to-Left languages. If NoteAway was having issues as you typed, they should now be fixed.
Improved exporting. NoteAway will now export RTF files instead of RTFD files if there are no attachments. And, you can optionally export plain text (even with a custom extension), as well as include Tags when exporting on OS X 10.9 Mavericks.
Various other improvements such as allowing spaces in Tags, rearranged main menu items, improved Global Shortcut reliability as well as other fixes and improvements.
Version 1.0
August 30th, 2013
Initial public release on the Mac App Store.